My Personal Story:
I decided enough was enough and I had to make a change in my life, because I saw myself headed towards a downward spiral after I gave birth to my daughter.
I was eating everything and anything I wanted, and although I prioritized my fitness and nutrition before and during pregnancy, those good habits washed away immediately when I became a mom.
I committed to doing 30 days of MMA-inspired fitness, 30 days of eating right, 30 days of a superfood shake, and being involved in a virtual accountability group full of like-minded and positive women.
It was exactly why I needed to get through the entire program.
That has been the biggest help, because it isn't easy juggling, life, work, and mommy-hood.
Having these women motivating you and encouraging you the entire way meant the world to me.
I fell in love with the process that I also became a health & fitness coach! I completed another round of MMA-inspired workouts and ran my first challenge group with women that were excited to see their own results!
It takes courage to post these pictures, not in the heroic way, but more in exposing my vulnerabilities way. I am nowhere near where I want to be because there's always room for improvement. I'm not aiming to be super thin — I'm aiming to live a healthy lifestyle. I want to treat my body with respect and make quality food choices, instead of emotionally eating my way towards a downward spiral again. I want to control my food. Not the other way around. I want to feel confident in my skin, so I'm not hiding myself behind unfitted clothes anymore. I want to be strong for my daughter and confident for my husband.
Never in my wildest dream did I ever think to see these kinds of results in just two months. I'm 20 pound down, and lost 20" less altogether in just 60 days.
I trusted the process. I trusted that the accountability and the connection of like-minded women would work. Doing this journey isolated can be done, but it's tough work.
This community is the reason why I was able to achieve these results so quickly.
They made it fun and the process was simple; follow workout list daily, follow meal plan daily, and drink superfood shake daily.
I need direction and I need it to be straightforward. I'm striving to surround myself with people that lift me up! I hope my courage has caused a ripple effect because it's pretty amazing!
Take a look at my BEFORE and AFTER PICTURES below!
My energy is up. My weight is down. I am a better wife, mother, daughter, and sister because I prioritized my health and fitness.
It is not just a daily workout - This is my life!
Ever since I started my first challenge group, I have gained confidence, strength, and empowerment.
I am UNSTOPPABLE.
I have the opportunity to motivate amazing women on their health and fitness goals. We lift each other up and we encourage one another, because we know that we can't do this alone.
Being surrounded by like-minded women who are focusing on creating a better version of themselves is contagious!
My goal is to inspire you!
If I can do this, so can you!
Do you need help getting in shape? Do you want live a healthy lifestyle? Do you want to be apart of an amazing community? if so, I would love to chat with you!
I can provide you the tools and the accountability that will help you get in shape and live a healthy lifestyle!
Annual Beachbody On Demand & Shakeology Challenge Pack
Get your first 30-day supply of Shakeology, plus streaming access to hundreds of world-class Beachbody workouts for a year.
Annual Beachbody On Demand & Shakeology Challenge Pack
Your Daily Dose of Dense Nutrition. Shakeology is a nutrient dense meal replacement that will help you stay full for 2 1/2 to 3 hours and give you everything your body needs in a complete balanced meal. It has taken the place of my daily multivitamin and gives me the energy, curbs my cravings for sweets, and gives me a fast on the go healthy nutrition that actually tastes good.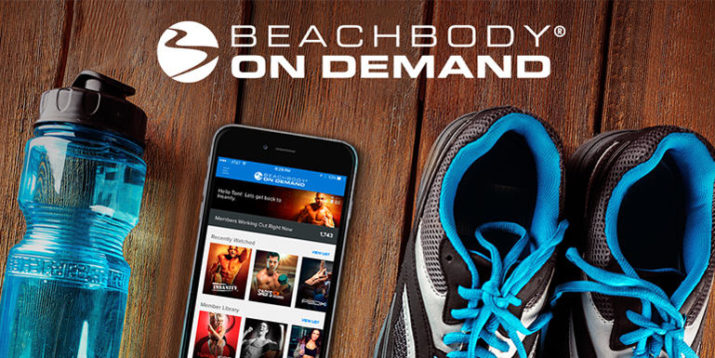 Get unlimited access to P90X®, INSANITY®, or pick from over 400 other world-famous workouts that have helped millions transform their lives.

BEACHBAR® Peanut Butter Chocolate, 1 box of 15
The wholesome snack bar with 10g protein, 5g sugar, and just 150 calories. Take a bite of real chocolate chips, creamy nut butters, and crunchy protein crisps. 15 bars per box.
BEACHBAR® Chocolate Cherry Almond, 1 box of 15
The chocolatey, cherry sweet treat. It has 10g protein, 6g sugar, and 150 calories. Made with almonds, real chocolate chips, almond butter, dried cherries, and other ingredients. 15 bars per box.
I HAVE LEARNED HOW TO TAKE CONTROL OF MY FOOD, NOT THE OTHER WAY AROUND.
WHAT IF YOU WANT TO MAKE FITNESS YOUR BUSINESS?
ARE YOU INTERESTED IN BECOMING A HEALTH & FITNESS COACH?
I would love to share with you this exciting opportunity!
The wonder team IS LOOKING FOR MOTIVATED, ENERGETIC, AND DETERMINED PEOPLE!
What are the requirements?
All you need is FULL access to WiFI
and a FULL heart in helping people CRUSH their
Health & Fitness GOALS!
You can inspire others to make positive changes in their lives.
Training Includes:
How to launch your business.

How to SHARE

How to utilize social media to build a following

How to build your business

How to start your first challenge group
for more information, click below!